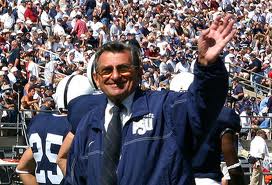 You are my readers of Goodfriend Insights and I appreciate your willingness to receive my newsletter articles. But like any relationship, it needs to be based on honesty and trust. So I need to come clean with you. My bias is impacting my view of what makes a great leader. Admitting this is a difficult thing for me since I have built my professional career on being an objective, unbiased advisor. As a CPA and financial statement auditor with Price Waterhouse, I learned the importance of independence, honesty, integrity, etc. As a consultant, I have always believed in being an objective advocate of the organization's effectiveness - not just as an advocate for the leader, the leadership team or the front line contributors.
My Unbiased View of the Competencies and Characteristics of a Great Leader
Sets Direction - Inspires people with a vision and goals that have a higher purpose. He/She differentiates the uniqueness of the value than can be delivered and is an advocate for the change that will be needed.
Maximizes Team Performance - A leader's effectiveness is often judged by the team (that reports up to him/her) and their performance. The leader can influence the technical expertise of team members, their ability to work together well to collectively deliver, the decisions that are made by the team and how obstacles/barriers can be removed when they negatively impact results.
Develops People - Leaders have great value when they can accelerate the developmental progress of their team members by setting clear expectations for individual performance, driving the improvement of business acumen, developing the employee's technical capabilities, etc. Most employees will tell you that what they really respect about a leader is when the leader helps them develop their competencies and teaches them about what it takes to be successful.
Builds Relationships - An effective leader realizes that he/she is not on an island. This leader invests time in building relationships -- with industry peers, with peers inside the organization and other mentors -- to give and receive help when the need arises.
Be a Role Model for Aspiring Leaders - Developing your potential successor is not just about developing their competency. It is also about being a role model -- by leading with authenticity, character and passion, by handling stress with composure, by initiating his/her self-development, by being a mentor and by taking advantage of visibility opportunities.
So I hope you can see that I am grounded in an objective approach to the characteristics and competencies that make leaders effective. I hope you can see that if a leader becomes very competent in the above characteristics, they are likely significantly influencing the organization's effectiveness.
A Great Leader in My Biased View
I am an imperfect human and have biases like most of you. My emotions and past experiences are impacting my ability to see clearly. I am biased about a leader that has inspired me to believe in hope and even some change. I also know that not everyone sees him as a great leader. Some don't like him at all and some don't feel like he should be entrusted with this role at this time.
But I do. He has earned my respect and he continues to do so. His ability to influence is based on common sense. He still has the passion to succeed despite his detractors. He continues to be a role model for young people and he has affected so many lives in a positive manner.
Yes, I have a biased view of Joe Paterno, the head football coach at my alma mater -- The Pennsylvania State University (Penn State). You don't have to be a college football fan to understand my view of Joe. In fact, those of you who aren't college football fans might be able to appreciate what I see as great leadership characteristics more so than those of you who have your own college football biases -- like you alumni from the University of Texas, Texas A&M, Notre Dame, University of Florida, Florida State, LSU, Alabama, USC, Ohio State, Michigan, Nebraska, Oklahoma, etc.
The following are some facts about JoePa (as he is affectionately known at Penn State) and his coaching career at Penn State:
He has been the head coach at Penn State since I was 8 years old (That's 43 years for those of you who are counting). He has recently passed Amos Alonzo Stagg for most years as a head coach at one university. Amos Alonzo Stagg held that record since 1932.
He first became an assistant coach at Penn State in 1950, 8 years before I was born (puts him in his 60th year as a football coach at Penn State)
He has a .750 career coaching victories percentage and has had a winning season in 38 of his 44 seasons. This season, he became the all time leader in winning seasons, passing Bear Bryant.
His team has been to a bowl in 35 out of his 43 seasons thus far, winning 23 of those bowl games
There is no doubt that as a leader, he has been consistently, very successful in leading his teams to get very good results. It is not to say that there aren't coaches out there who are also great but you can't argue with that track record for that period of time. But the interesting part about Joe has always made it clear that winning is not the only thing for him, "People always come up to me and ask me which one of my football teams was the greatest. I tell them to ask me 20 years after my last one plays so I can see how many CEOs, teachers, doctors, lawyers, they go on to be." I remember as a student in the late 1970s that Joe was unique since he wouldn't run up the score on his opponents like many schools would to get a better ranking in the polls. Charlie Pittman, former Penn State football star said in his book Playing for Paterno, "Maybe it's because he (Joe) sees football as a diversion, not a life or death matter."
Here are some of Joe's other accomplishments:
Joe and his wife, Sue, have contributed over $4 million to the University and helped raise another $13.5 million to fund the expansion of the University library. I attended one of those fundraisers here in Houston a number of years ago and had the opportunity to meet and talk to Coach Paterno.
Graduation rates for football players at Penn State have historically been near the top of major universities. In 2006, Penn State football ranked third among public universities in graduation rate. 55 Nittany Lion football players earned at least a 3.0 GPA in the Fall 2008 Semester and 19 of those 55 earned Dean's List recognition (3.5 GPA or higher). Joe was really a pioneer in being a champion of this effort. Joe is an Ivy League grad (Brown University) and early in his coaching career he set the Penn State program apart as "A Grand Experiment" to achieve athletic success through intelligent athletes who were true students.
24 Penn State football players under Coach Paterno also have had their fathers play football at Penn State under JoePa. One of my neighbors is part of an extended family that includes one of those 24. Stefen Wisniewski is currently Penn State's center while his father, Leo, was a defensive lineman for Penn State in the late 70s and early 80s until he went on to play in the NFL for the Baltimore Colts. Leo's brother, Steve, also was a Penn State offensive lineman that was part of the 1986 National Champion team and went on to become an 8-time Pro Bowl offensive lineman for the NFL Raiders. I met Jim Wisniewski (Leo's and Steve's father) at my neighbor's house - a very nice man. Penn State was in his blood. Unfortunately, he recently passed away and Penn State lost one of its No. 1 fans. Penn State is not the only school to have a family tradition of football players. But the Wisniewski family is one example of a family tradition of playing football at Penn State for the same coach (over a 31 year period.) That is pretty unique and says a lot about Coach Paterno.
Every year the calls come from mostly outside the Penn State family (some Penn State alums and students also) that it is time for Joe to retire. Last year, it was his coaching from the press box because of a bad hip. He had hip replacement surgery and vowed to be back on the sidelines in '09. He is back on the sidelines, still trotting out there at 82. There were also calls for retirement earlier in this decade when his teams had losing records in 4 out of 5 seasons from 2000 to 2004. In May 2005 at a speech at the Duquesne Club in Pittsburgh, he said, "If we don't win some games, I've got to get my rear end out of here. It's as simple as that." He has since rebounded with this season being his 5th winning season in a row with a combined record to date of those 5 years of 47-12. He has done more for the University than probably than any other individual. I say let him stay as long as he wants. He will know when it's time.
Joe Paterno's has found a formula that works. There is a Penn State Way. He is a creature of habit and with those principles and values, these habits are worth keeping. Joe and Sue Paterno have lived in the same modest 4 bedroom house for over 30 years in a State College community that is considered quite typical. One student described his house in the neighborhood this way, "You'd never know he lived there. It's not some big crazy house. It's pretty cool that it's part of the community."
The Penn State Way must be working since he has been successful from the 1960s into the first decade of the 21st century. Joe was probably never "hip" in the 1960s and still isn't today as an 82 year old coach. In a recent interview, he said he doesn't own a computer and doesn't send emails. Tweeting was something he did in college when he and his friends would whistle when they saw a pretty girl. He also said he doesn't know much about about "what do they call it, Facebook?"
Your Questions
Why does Penn State Wear Such Boring Uniforms?
It has been a tradition with Coach Paterno to wear very plain uniforms - white jerseys, no names on the back, no stars on the helmet, plain hightop black shoes, etc. Ray Isom, Penn State player in the 1980s described how he felt about the uniforms, "Like most of us, I hated our uniforms. It should be something shiny, something sharp. But it doesn't take long before you realize it's what's inside that counts."
What Type of Relationship Does Joe Have With His Players?
Joe has been described as a demanding, father figure. Many Penn State players have disliked Paterno when they play for him. Many of them change their tune after they leave Penn State:
Jack Ham, a Penn State Star in the 1970s, said, "All of us disliked Paterno. It made us closer. He was very cold to his players, very impersonal." But Ham thought differently 15 years after graduation and being a professional football player with the Pittsburgh Steelers, "I didn't realize it at the time, but to have a guy like Joe Paterno as your coach - a guy who is concerned about football but also how you turn out as a man. I was lucky to have four years with Coach Paterno." That was one of the reasons Ham chose Paterno to introduce him at his induction into the Pro Football Hall of Fame because as Ham said, "He probably had more impact on my life than anyone else."
Ted Kwalick, Penn State player in the 1960's and NFL player in the 1970s said, "The older I get, the smarter Joe Paterno gets. I probably hold the Penn State record for being called on the carpet." Kwalick hadn't talked to Paterno in years but when his father died, "I got a note from Joe, which shows you what kind've guy he is."
John Shaffer, Quarterback in the 1980s, "You know when you are 17 and you don't think your father knows anything. Then when you are 22, you wonder how your father learned so many things in 5 years. That's how you feel about Joe."
Matt Bahr, star place kicker in the late 1970s at Penn State and NFL kicker for 17 years, didn't like Joe at Penn State. But he learned to appreciate him later because of his devotion to excellence, "He wants you to achieve more than you believe yourself capable of. You feel like what you do is never quite good enough but that is what a coach is for - to make sure you excel. Today, looking from the outside in, I realize why he did what he did."
How Would You Describe Joe as a Person?
There is something very unique about Joe Paterno. Uniqueness can be used to our advantage if we know how to leverage it -- and Joe has done that.
Joe has always been very outspoken. He has ruffled many feathers along the way. He was one of the first major college coaches to speak up in favor of a college football playoff. He pushed for higher academic standards as part of his Grand Experiment to create true student-athletes, not a different class of students at a university. In 1962 (when Joe was an assistant coach), Penn State traveled to Florida for a game and when they went into an airport restaurant in Orlando, the manager and waitress refused to serve Dave Robinson, Penn State's only black player. Joe and other members of the coaching staff refused to eat at the restaurant and took Dave to a nearby coffee shop where they were served without question. Joe said afterwards, "I've never forgotten that incident and I vowed to never permit any of the players I am associated with to ever be embarrassed." Finally, not many football coaches in 1969 would have a public disagreement with the President of the United States - Richard Nixon. But Joe did. Nixon inserted himself into the college football ranking process by declaring that the winner of the Texas/Arkansas game would be No. 1 and he would be at the game to present a No. 1 trophy to the winner. At the time there were only rankings, not a true national championship game. Plus, this was the last regular season game. The bowl games had not yet been played. Penn State was also undefeated and had won 21 games in a row. Afterwards, Nixon wanted to give Joe a plaque for the winning streak. Joe let it be known what Nixon could do with the plaque.
Joe has always been a maverick. He is very contradictory, almost a paradoxical person:
He has said that he hates to lose but also believes there is valor in losing to a better opponent.
He is described by his brother as being a liberal person with conservative values.
Joe can be brutally honest, yet really knows how to connect with many of his players as a human, not just as an athletic producer
Joe can be very predictable and then totally unpredictable. He can run three straight running plays into the middle of the line and then do a fake punt to get a first down
Joe is a creature of habit, yet he has had to change with the times to have such a long record of success
Joe describes himself, "I believe in very simple things. I don't drive a big car and I am not interested in having a big car. We have a nice house, but it is not real fancy. I am not very complex." According to the book, "No Ordinary Joe" by Michael O'Brien, Joe is described by the author as loving his family, good music, reading, long walks and stimulating conversation. He has a multifaceted personality with moods that are difficult to predict. He is described to have a lot of acquaintances but not many close friends.
I believe Joe's paradoxical uniqueness is what makes him a great leader -- because he reaches people in ways that very few people can.
What Can We Learn About Leadership From Joe
A game, a project or a deadline are just stops in life's journey. Be a leader like Joe -- one who gives a gift to team members by providing them with a higher purpose.
A leader can have a significant impact through their words, especially during times that could be considered moments of truth or turning points in the individual's career. The leader should not take this responsibility lightly.
A leader's effectiveness should not be judged based on whether team members like him/her at the time. Joe's legacy will never be judged by what his players said about him while they played for him. His legacy has already been defined by those players who really saw how much he helped them long after they played football at Penn State.
JoePa created a "Penn State Way" of a football program. An effective leader must have his/her "way" to create sustainable, repeatable success. Joe's character and authenticity comes out in his "way." He has always lived by his principles and, by doing so, is a role model for aspiring leaders.
Joe's longevity as a leader in the same role is very unusual both for football coaches as well as CEOs, CIOs, business unit leaders, etc. in a large corporation. As is the case with Joe, a leader with longevity can create an organization of great value.
*       *       *
Giving JoePa a grade for his effectiveness as a leader (based on the leadership competencies at the beginning of this article) is easy for me. I would give him an "A" rating in all of the leadership competencies. But then again, I am biased.
---------------------------------------------------------------------------------------------------------------------------------
Acknowledgements
Joe Paterno: Football My Way, by Mervin D. Hyman and Gordon S. White, Jr., 1971, 1978
No Ordinary Joe: The Biography of Joe Paterno, by Michael O'Brien, 1998
Playing for Paterno: One Coach, Two Eras, by Charlie Pittman, Tony Pittman and Jae Bryson
---------------------------------------------------------------------------------------------------------------------------------
© Michael R. Goodfriend, Goodfriend & Associates, Inc., 2009